---
   TRAILS DAY WORK DAY 2019   
 National Trails Day Saturday, June 1st is our 22nd year!
We need your help!
National trails day is June 1st.  This is the day when trails group throughout the country will get together to do their spring cleaning on their local trail networks.  The Cross Vermont Trail Association and the Newbury Conservation Commission are sponsoring this year's event.
Saturday June 1st from 9:00 am to 3 pm at Blue Mt. School in Wells River.
The trail system overall is in really good shape. We need a good turnout of volunteers to get the trail system ready for summer hikers. If we can get your help, this trail system will be in good shape for years to come.  VOLUNTEERS are needed to help with Trails Day Work Day,
A good turnout is what makes these trails happen.
Work Jobs for the day:
Brush cutting, weed whacking, cutting back spring growth.  6-8 folks.  Tools needed are          weed whacker [string trimmers and the kind with brush blades], loppers, & brush cutters.
Chainsaws: there are 6 trees down on the trail, with 4"-10" needing to be cut up and moved off the trail. 1 or 2 chainsaws with 1-2 folks helping move the brush off the trail.
More chainsaw work – we have about 30 standing dead spruce that need to come down.
Cleaning out culverts and re-ditching water bars 2-4 folks. Tools needed are shovels and dirt rakes.
VOLUNTEERS for all jobs listed above; the more volunteers the more work we get done!
Through the Wells River Nature Trails we hope to stimulate interest in the thoughtful stewardship of our natural, recreational, educational, and economic resources for the people of our community.   HAPPY TRAILS.  More info at Cross Vermont Trails Association www.crossvermont.org
To learn more about any of NCC's events go to our Web-Site; www.newburyconservation.org or call Michael Thomas at 802-757-3960    mikethom1@charter.net
---
Event highlights for the 2019 year:
Paddle the Border (16th year) . . . . . . . . . . . . . . .  Spring Paddle is Sunday May 19th                                                                                                          Fall Paddle is Sunday October 6th
Birding With Bill .  . . . . . . . . . . . . . . . . . . . . . . . . . Mid-May on a Friday to be announced
Trails Day Work Day (22nd year) . . . . . . . . . . . . .  National Trails Day, Saturday June 1st
CVT Fall Foliage Bicycle Ride (22nd Year)  . . . . . . Saturday September 28th
Trail Maintenance . . . . . . . . . . . . . . . . . . . . . . . . . Year Round
Paddle the Border:  This event starts with a canoe and kayak paddle on the Connecticut River held semi-annually in both May and October. Event sponsors include NCC, Bradford Conservation Commission, Haverhill Recreation Commission, & Lower Cohase Chamber of Commerce. The Paddle is followed by a cookout provided by the Wells River/Woodsville Rotary Club, live music by Strawberry Farm Band, and displays set up by Community groups to promote historical, cultural, educational, and environmental information about the Connecticut River Valley.  Recently, the fall paddle was comprised of 98 kayaks and canoes.  Join us in 2019 to celebrate the event's 16th year!
The May paddle begins from the Woodsville Community Field and goes to Bedell Bridge State Park (2019 date Sunday May 19).
The October Paddle goes from the Newbury/Haverhill Crossing boat launch to Bugbee Landing in Bradford (2019 date Sunday October 6).
Trails Day Work Day:  National Trails Day is held every year on the first Saturday in June. 2019 will be the 22nd year of this important day. Volunteers can participate locally by joining NCC and CVTA in a workday involving the upkeep of local hiking trails.  This year we will be working on the Wells River Nature Trails.  Part of the Boltonville Nature Trail needs to be re-routed, and the Boltonville and Blue Mt. Nature Trails need new signage.   We meet at Blue Mt. School on Saturday June 1.
Trail Maintenance is a year round effort. The most effective way to maintain the trail system is by utilizing volunteers.  What a great way to enjoy the outdoors and assist others at the same time.  If you are not familiar with the hiking trails in Newbury and/or would like to volunteer your time, please contact any NCC member and we will gladly show you the trails.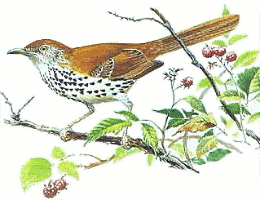 Birding With Bill: This May event is held with Bill Shepard, Executive Director of the Connecticut River Birding Trails, and local host Alice Allen. The Group explores the Wells River Nature Trails, successfully calling and identifying a large variety of birds. This is a very popular event and group size is limited.  For more information on "Birding with Bill" call Alice Allen at 802-584-4077 or visit our web site.
CVT Fall Foliage Bicycle Ride: This year's annual ride on the Cross Vermont Trail is also in its 22nd year. The ride starts from Kettle Pond in Groton State Park and goes to Blue Mt. School.  We had a great turnout in 2018 and saw a lot of new riders, both local and from out of the area. The CVT Fall Foliage ride is held every year on the last Saturday of September. (2019 date Saturday September 28).
 For more information, please contact:
Michael Thomas 802-757-3960
mikethom1@charter.net