---
Welcome to the NCC website.
In Vermont, conservation commissions are advisory bodies that exist in many towns across the state. Broadly, they are established to help communities protect and enhance their natural resources.  The projects that a town conservation commission can become involved in will vary depending on the needs of the community.
Newbury's Conservation Commission has been active for many years.  Members are appointed by the Select Board for three year terms.
---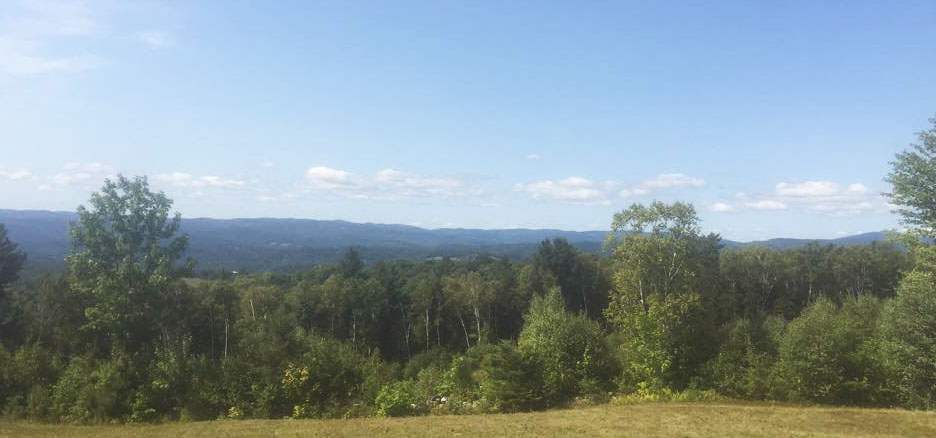 NEWS FLASH!
Tucker Mt. Town Forest
If you have not yet heard, there will be a re-vote of the Tucker Mountain acquisition at a special town meeting on November 28th at 7:00 pm at the Newbury Village Hall.  View our Tucker Mountain Page for more information on this important piece of land.  Additional materials will be added shortly.  In the meantime, if you have any questions or concerns that we can help with, please e-mail us at ConservationNewbury@gmail.com
What is the Tucker Mountain-Newbury Town Forest Project? The Town of Newbury has a now-or-never opportunity to acquire two parcels of 142 acres and 493 acres on both sides of Tucker Mountain Road, including the tops of Tucker and Woodchuck Mountains, from members of the Leach family at a steeply discounted price. Residents of Newbury voted 135-83 in favor of the proposal at a special Town Meeting on Tuesday, September 26th. A citizen petition for reconsideration of that vote means that there will be a second special Town Meeting vote at 7:00 pm. on Tuesday, November 28th.
Why should the Town buy Tucker Mountain?Public ownership means the Town will take ownership of and responsibility for a wonderful, iconic asset.Town ownership will guarantee public access to the land for future generations. The town will be able to make decisions about its use and stewardship. If the Town does not acquire the properties, they will be sold on the open market and future owners may not allow, as the Leaches have, public access in the forest and to the top of Tucker Mountain.
See more Important Question & Answers here  – Tucker-Mt.-TF-Q&A-PR-Release
---
NCC Goals for 2017 –
NCC will continue our "Public Outreach" by working with local educators at Newbury Elementary School and Blue Mt. Union. NCC will continue hosting educational workshops to increase community interest and involvement in local conservation efforts.
NCC will work towards establishing a Town Conservation Fund. This fund could be used as a match for grants, improvements for our trail networks, educational programs for our community and schools, or to support NCC members attending workshops, etc.
NCC will work towards improving our town forests by reviewing the forest management plans, and work towards developing a town forest policy that balances conservation, recreation, public access , education, and good forestry stewardship.
NCC will continue improving our webpage and social media presence in order to reach out to residents and visitors to promote events, provide information, and share pictures, stories, and adventures in and around Newbury. This is a great opportunity for everyone to get involved!
---